2 tags
Violent Reaction
Demo Tape Cassette Mind Rot Records Hardcore Punk I had never heard Violent Reaction until I saw them with Hounds of Hate a few weeks ago, and they destroyed it. Their distinctly British aesthetic combined with the fact that they're a straight edge band separates them from most of the current wave of (awesome) rawpunk. Their pummeling, minute long songs are perfect boot stomping...
3 tags
Generifus
The World Cassette Sultan Serves Vaguely Folkish Acousta Rock On the heels of his most lush and full record Back in Time, Olympia Washington's Generifus is back with a collection of intimate, acoustic recordings. I feel like I've said a lot about Spencer's guitar playing on this blog. Regardless, his technical fingerpicking is incredible, not just because it's hard to...
5 tags
El Hollin
Holey Smokes CD-R Athens Horse Party Athens Pop So this week everyone is freaking out about Athens pop because of the new Neutral Milk Hotel reunion, which is awesome, but I've got to take this opportunity to point out that the Athens pop scene is as strong as ever right now. Almost every time I go to/play a show over there I'm introduced to another awesome, current Athens band....
cassette anarchy: the principle reason you should... →
lostsoundtapes: People often ask, "Why cassettes?" This is why.
5 tags
Coliseum
Sister Faith CD/LP Temporary Residence Rock Coliseum has been a staple of the metal/punk scene as long as I can remember. I was a teenager the first time I saw them and I'll be 25 this month, so you do the math there. On their last two records, The House With a Curse LP and Parasites EP the band has been moving away from the busy, technical heaviness of it's earlier efforts and...
2 tags
3 tags
1 tag
Ever Ending Kicks
Weird Priorities Cassette Holy Page Minimalist Pop "Weird Priorities" is beautifully sparse and masterfully repetitive. This record is a little bit like black coffee. The first time you aren't sure how you feel about it, but a week later you find yourself craving it, and a week after that you're hooked. Most of these tracks use a limited palette of a couple synths and...
3 tags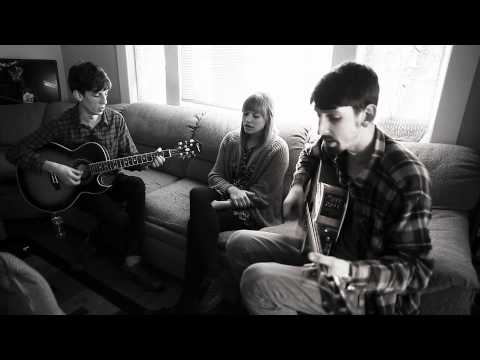 3 tags
Watch
I recently posted the new Filardo LP and it has been in heavy rotation for me ever since. Here's a music video for one of the tracks that most reminds me of "Get Lost" era Magnetic Fields.
4 tags
2 tags
I would make a posts about the new Iceage and Waxahatchee records (since those are bands that I have covered up to this point) but I think Pitchfork has it covered. Sometimes good bands graduate the blogosphere. I guess that's the point right?
5 tags
Filardo
Falling Up LP Holy Page Pop/Minimalist New Wave I use the term New Wave above extremely hesitantly. That genre specification normally holds some nostalgic connotation, and Falling Up doesn't feel like one of those tone for tone throwback clones that have become painfully popular as of late. There's no pretense of fake 80's ness here. I use New Wave because there's not...
1 tag
Steel for Brains: Beasts in the Backyard - A... →
Cave9 was Birmingham Alabama's legendary DIY venue and this is an interview with it's founder Aaron Hamilton. Cave9 is basically the reason this blog exists. If I hadn't started going to see my friends bands play shows when I was 15 I would never have understood that DIY and more importantly general art and music were things that I could be a part of. Cave9 completely changed the...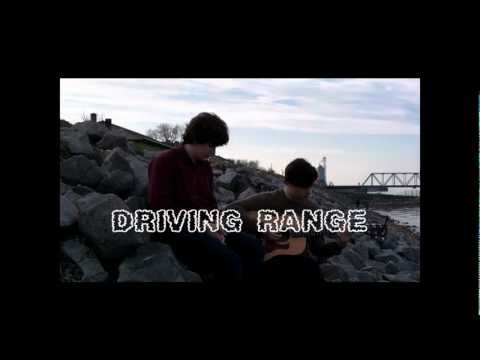 6 tags
As Promised The Live At God's Butt Tapes Are
HERE! Buy all 3 for $10 or an individual for $5  check out a track from each tape: Delay Generifus Waxahatchee
Watch
This isn't really the place for the backstory, but I'll just say, Exposures was a real punk band.  The night I got that demo CD it made me want to drive a hundred miles an hour through every stop light on the way home. Tripp Norris was a person who made you want to DO something. The last Exposures show was about as alive as I'll ever feel.  Both Exposures and Wildcat Revival are...
Anonymous asked: Hi, I'd love to buy the Waxahatchee tape. Is it available yet? Thanks!
3 tags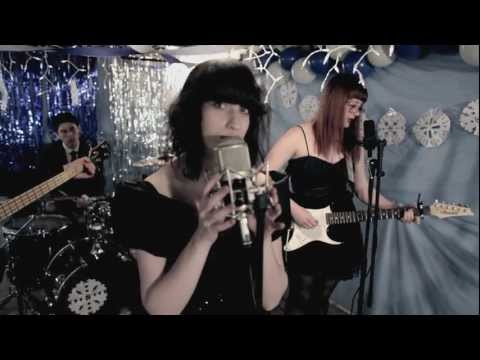 Watch
GT is a relatively new Birmingham band. How I've described it to friends is like heavy Pinback…or like southern Three Mile Pilot (yeah I know those are essentially the same band). Listen to their debut EP above.
4 tags
Liverhearts
"Ornament" Digital Only Art Rock/No Wave I saw Liverhearts open for (one of my favorite bands) Young Widows a few nights ago and they killed it. Their angular (are we still using that term?) riffs and monotone vocals harken to the glory days of Touch and Go's more experimental side. Their approach reminded me a little bit of another one of my favorite bands, Les Savy...
11 tags
Plains
"Birthday Island" Cassette Friday Wash/Happenin Records Indie Psych Rock/Doo Wop Birthday Island is (to my best knowledge) Montevallo Alabama's Plains' physical release debut. Plains is the brainchild of Travis Swinford. On Birthday Island his simmering mixture of laid back Lou Reed cool, Jefferson Airplane creepyness and a hint of the washed out styles of bands like...
I've been working on a most underrated LP's of 2012 list for a really long time. I'm not sure why it's giving me so much grief.
Here's a really spot on review of my band Deism's... →
1 tag
I've been posting a lot of punk recently....
Watch
This live video of New Orleans' Isidro is pretty awesome, and it comes to you from Birmingham's own Step Pepper Records.
Watch
If you've been paying attention to this blog recently you've probably noticed that I have a thing for hardcore bands on the rock and roll/punk end of the spectrum. This Violent Future demo is doing it for me right now. Apparently it's about to be re released by Painkiller which is cool.
Watch
Check out the new Holiness Church of the Valley! The first song on this is my favorite HCOTV song.
Here is a cool interview with Erin from Megabog,... →
7 tags
Orca Team
"Restraint" Cassette/LP Cassingle and Loving it/Happy Happy Birthday To Me Dark Pop Orca Team is an aesthetic driven band. Across the span of this album each song uses the same musical language of tight snappy drums, minimalistic reverb drenched guitar, and plucky walking basslines to create a vibe that's kind of like having a serious conversation in the middle of a party....
6 tags
D. Vassalotti
Book of Ghosts LP Vinyl Rites Lo Fi Outsider Pop D. Vassalotti is Dave from Merchandise and Cult Ritual. The Merchandise connection is immediately obvious but this record still manages to feel more like its own project than Merchandise b sides. That's due in large part to Dave's distinctive voice. It sounds a little bit like Silver Jews' David Berman pitch shifted up an...
1 tag
Watch
You can preorder the vinyl of the Younger Siblings/Nightmare Boyzzz split 7" right here! They're on clear, and clear blue vinyl, which is rad.
1 tag
5 tags
Bad Side
Looking For A Bad Time Cassette (I literally can't find anywhere to buy one) Hardcore/Punk-n-Roll Bad Side is apparently from Philadelphia and this release is apparently available on a cassette somewhere. I've always said that hardcore that is not rooted in punk is probably dogshit, and these guys are ass deep in the punk. Bad Side's speed, aggression, and rock n roll...
4 tags
Sundance Kids
Tell the Truth Cassette Lost Sound Tapes Bedroom Pop Sundance Kids is the pet project of former Iji/Megabog member Shelby Turner. "Tell the Truth" combines what I like about good folk punk, the heartfelt metaphors (I wish I were a beer. You could always hold me near. Years and years from now, never put me down. I'd be yours to love and keep around) with the eccentric self...
Watch
Can't say enough good stuff about Pile. They played at God's Butt tonight and completely ruled. I had a lengthy conversation about Hot Snakes with them. They know whats up. One of the best active bands right now. The closer of their latest record "Dripping" is a jam.
Anonymous asked: 3 pack combo discount for those tapes? i plan on getting two if there's not, and three if there is, just saying :-)
1 tag
Vice is about a year behind →
and their description of Merchandise is way off base… but this is one of my favorite active bands, and it's cool to read an interview with them. I hope they sell a bunch of records. Read my first post about Merchandise from almost exactly a year ago here.
4 tags
Mastered all the Live at Gods Butt tape audio tonight, and I'm really psyched on how it sounds. Just listened all the way through the Generifus stuff in my car and it's a banger.
4 tags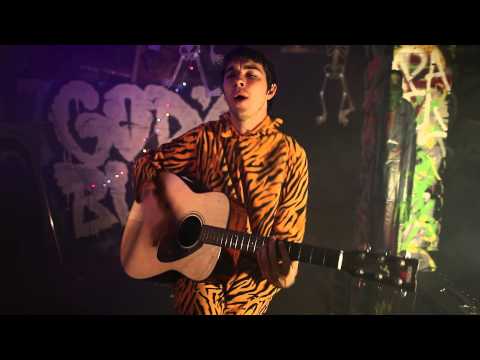 3 tags
5 tags
Watch
I know a lot of people follow me for the latest Cutchfield related happenings and in classic Crutchfield fashion, they have a new project!..or rather… Katie does. ~cHeCk It OuT~ and in related news, the Waxahatchee: Live at God's Butt tape will be out just in time for the holidays.
5 tags
Generifus
Back in Time LP Sultan Serves Records Indie/Pop/Folk Generifus is Olympia WA's own Spencer Sult backed by a band that includes all sorts of Washington state pop alums, for example, several members of Lake. Sult tours extensively, usually playing by himself. His stripped down live shows are great. His inspiring guitar work, personal lyrics, and signature vocal style make for one of the...
Watch
Holiness Church of the Valley has been busy. Before the Pornography split tapes have even been dubbed they've got another EP of new material. Heavy-discordant screamo. Fans of the Xerxes, Code Orange Kids, and Robot Whales stuff I've posted, take note. This is probably my favorite screamo release of 2012. May I suggest track 5 "The Golden Gate"
3 tags
If anybody out there has a Shoppers shirt, I'll buy it from you.